100 Years of the Royal Air Force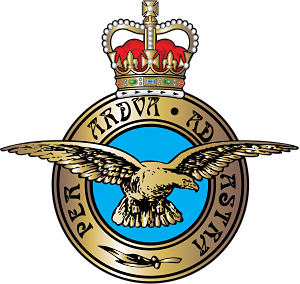 On 1 April, 2018, we will celebrate 100 years of the Royal Air Force.
The Royal Air Force (RAF) is the UK's aerial warfare force, which was formed at the end of WWI on 1 April 2018. It emerged as the largest air force in the world, and has since played a significant role in British military history, particularly World War II when it fought its most famous campaign, the Battle of Britain.
The RAF is working with communities and individuals up and down the country to create a programme of RAF100 event, some of which we've listed below. It's a growing list, so be sure to return to see what's going on iny our area.
RAF100 Celebrations
The 100th birthday of the Royal Air Force will be celebrated up and down the country with local, regional and national events between April and September 2018, including:
31 March Opening Concert at the Royal Albert Hall in London
1 April RAF100 Baton Relay begins and will give 100 sites associated with the RAF in 100 days
16-20 May National Aircraft Tour, Cardiff City Hall Gardens
10 June RAF Cosford Airshow
21 June RAF Museum Re-opening Ceremony, London
6-9 July National Aircraft Tour, Horse Guards Parade, London
10 July RAF100 Parade & Flypast, The Mall, London. Join 1,500 servicemen and women in a parade along The Mall followed by up to 100 aircraft flying over Buckingham Palace
13-15 July Royal International Air Tattoo, RAF Fairford
4-5 August Northern Ireland Airshow, Portrush
National Aircraft Tour
Newcastle, Northern Ireland - 4-5 August
Victoria Square, Birmingham - 25-27 August
Glasgow Science Centre - 1-2 September
Cathdral Gardens, Manchester -15-16 September
16 September Battle of Britain Service, London
RAF100 will showcase the very best of the Service, with commemorative airshows throughout summer 2018, themed regional events and unique opportunities for the public to interact with us through a nationwide tour of famous aircraft from the past 100 years to the centres of some of the UK's biggest cities. For a more detailed list of RAF100 events, visit the Royal Air Force's website.
If you have an interest in the military and military history, we have some coins we think you will like: