Mark 100 Years of the Royal Air Force with Coins Inspired by Iconic Aircraft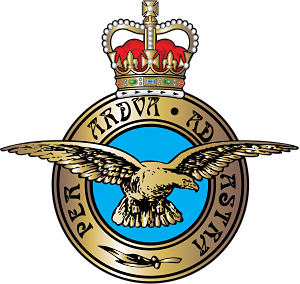 This year marks 100 years of the Royal Air Force.
As we're sure you're aware, the Royal Air Force (RAF) is the UK's aerial warfare force and works with the Royal Navy and Army to protect us and overseas territories, amongst other incredible roles. What you might not know is the RAF was formed at the end of First World War. The 1st April 1918 to be precise. It emerged as the largest air force in the world, and has since played a significant role in British military history, particularly World War II when it fought its most famous campaign, the Battle of Britain.
We want to mark this occasion and pay tribute to the heroes of the skies. Our new fine silver coins pay tribute to the invaluable contribution the iconic aircraft have made to Britain's security over the 10 decades.
100 Years of the Royal Air Force Silver Coin Collection
This new fine silver coin collection honours the air force with coins featuring iconic aircraft. Using advanced colour printing, an historically accurate image of an RAF aircraft is set amongst a backdrop of British fields, the White Cliffs of Dover and other landscapes struck on 99.9% silver.
Encircling the scene reads 100 YEARS OF THE ROYAL AIR FORCE, the name of the aircraft and the years it was in service.
The coins' reverse feature Ian Rank-Broadly's effigy of The Queen, which has been used on British coins. The 5 dollar coins are legal tender in the issuing country, the Soloman Islands.
The coins are finished to a superb Proof-like crisp finish. To help keep them in this condition, we send you a FREE collection folder designed especially for the series.
Save 50% on your First Coin Today
We want to offer you - one of the first to buy this stunning new collection - your first silver coin at half price.
Today you can pay £39.90 for the incredible 40mm fine silver coin instead of the usual price of £79.90.
The first aircraft to be honoured is the Supermarine Spitfire. The iconic British single-seat fighter aircraft used by the Royal Air Force and other Allied countries before, during and after World War II. With your coin (couriered with FREE delivery insurance), we will send you a personalised Certificate of Ownership of the collection, a Certificate of Authenticity guaranteeing the coin's specifications, and the collection album, as well as some interesting background information on the Supermarine Spitfire.
Don't delay! In the year of the Royal Air Force's centenary and the high esteem of the organistion, this limited edition collection is bound to sell out fast.